I know, its about time to finally address the fact that I have a new web design and finally a new blog! My goal with this new website is to share gorgeous photos of quilts I have worked on. Periodically, I may even post pictures of projects I'm currently working on as well. That is, when I actually find time to work on something of my own. So without further delay, on to the beautiful quilts!
This beauty was constructed by Kimm and made of fantastic Kaffe Fassett fabrics.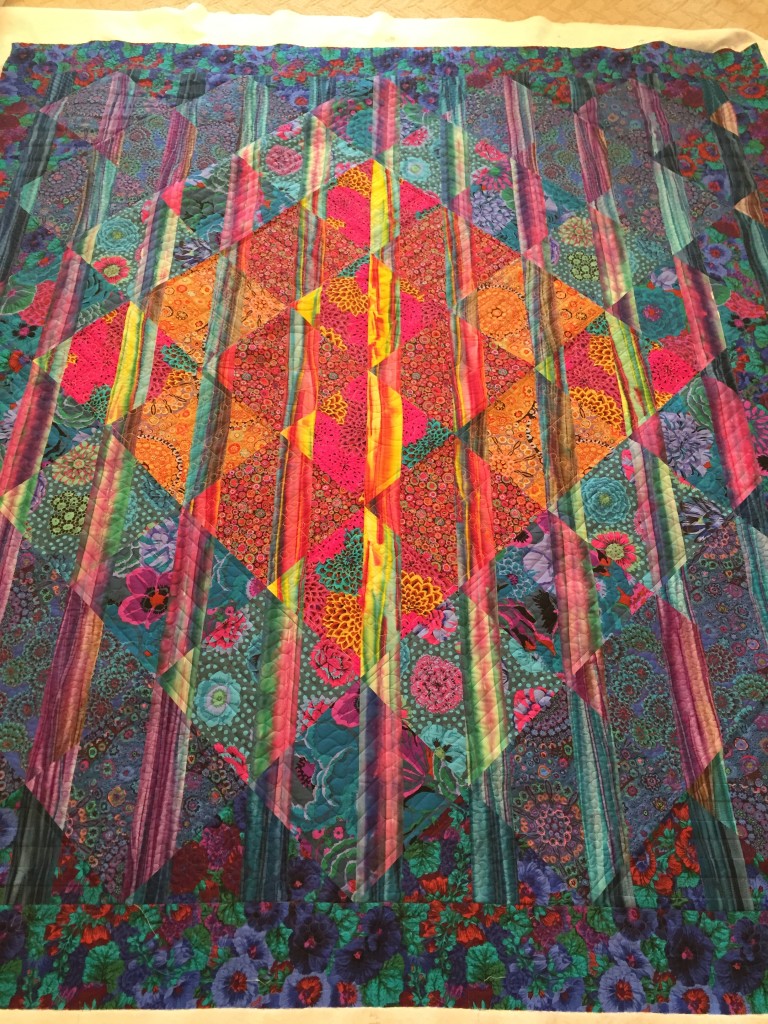 Kimm suggested going with an "around the world" effect and I let my imagination roll on this one. So many details went into this quilt so I will let the pictures do all the talking. Enjoy!